Description
Three Japanese leaders who are successfully managing international teams will share their insight.
Shuichi Sakamoto, Director of the Board, Executive Officer, AsahiKASEI, has been successfully managing a group of acquired US companies and continuously increasing the value of AsahiKasei's pharmaceutical business.
Kozo Hanada, APAC Director, WCG Clinical Endpoint Solutions, has been successfully managing a group of international members in Japan and establishing a strong project management business team of WCG's APAC business.
Julian Fogarty, Chief Product Officer, IDOM Innovations, has been successfully driving a IDOM's venture business in Australia.
The discussions will be moderated by Satoshi Ishizaka, Chief Director, Third Way Forum.
Date and time
May 16th Monday 2022 17:00 – 19:00
Location
Online event.(ZOOM)
Fee
Free
Moderator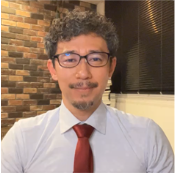 Satoshi Ishizaka
Chief Director of Third Way Forum
CEO of Asian Caesars
Former Chief HR Officer at Coca-Cola East Japan
Quickly working his way up as an HR leader, Satoshi was appointed to top HR leadership roles including Head of HR at Standard Chartered Bank Japan, then Head of HR at Merrill Lynch Securities Japan. In 2013, he was appointed as Chief HR Officer/Senior Executive Officer at Coca-Cola East Japan and achieved consolidation of 30 companies, generation of huge people cost synergy and a massive cultural transformation. In October 2017, Satoshi launched his own leadership training business called Asian Caesars. Also, he was appointed by Mr.Reiji Shibata, Chairman of Indigo Blue, to build a new forum for the increasing number of international leaders in the Japanese business world and so he started Third Way Forum with Indigo Blue's sponsorship in 2018 and is serving as its Chief Director since its foundation.
Guest Speakers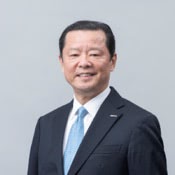 Shuichi Sakamoto
Director of the Board, Executive Officer, AsahiKASEI
Joined Asahi KASEI in 1981 as a member of track and field team, specialized for 3000m Steeple Chase. Experienced 13 years in HR at various locations such as plant sites, HQ, and in the US, then moved to the secretary to the President position. Working 18 years at Petrochemical sector for global marketing positions of petrochemical intermediates, and as a business leader of three different businesses. After the promotion to a Group Executive, moved to corporate staff position such as the leader of Corporate Strategy and the CFO of AK group. Returned to the business sector as a co-leader of Healthcare business sector together with a US partner in 2018, dedicated to the growth and globalization of AK Healthcare sector as the third pillar of the AK group together with Materials and Homes sectors.
Julian Fogarty
Chief Product Officer, IDOM Innovations
Julian joined IDOM Innovations in 2021 as Chief Product Officer. Julian has a broad range of experience in business growth, digital enabled, transformation, technology and innovation and has held strategic executives roles for companies such as Downer and Spotless Group. Prior to this Julian was Head of Innovation at KPMG and prior to that CTO. He also has significant management consulting experience driving new business growth and leading business transformation programs with KPMG, Axon Consulting and Accenture across Asia, Europe and the United States.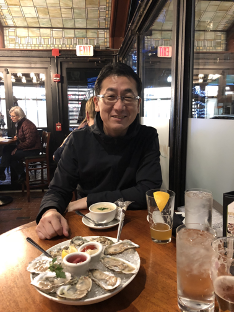 Kozo Hanada
APAC Director, WCG Clinical Endpoint Solutions
Over 25 years of experience healthcare industries professional having been working at Takeda Pharmaceuticals, Medtronic and PRA Health Sciences (current ICON). Expertized in Clinical Development, Portfolio Management and Business Development. Experienced stationed in Singapore followed by Chicago. At Takeda, contributed various clinical development programs to obtain marketing approvals from regulatory agencies all over the world. Established clinical development hubs in both Singapore and China, optimized regional and global portfolio from early development throughout commercial phases. At Medtronic, managed post market clinical team and clinical operations, and at PRA, managed relationship with European clients to maximize the business in Japan. Currently, at WCG Clinical Endpoint Solutions, leading APAC team to full-fill clients' needs to deliver quality clinical assessment solutions. In private life, a husband and father of two teen-age daughters enjoying complaints from them every day. Loving eating and drinking at home mostly, but Oyster is one of the exceptions loving dining out. Addicted to a cup of coffee every morning to start a brand-new day.
Sponsor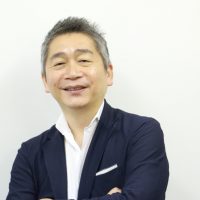 Reiji Shibata
Representative director & Chairman Indigo Blue Co.,Ltd.
Graduated from the Department of English Literature, Faculty of Literature at Sophia University, and began working for Keio Plaza Hotel. Deployed to the Embassy of Japan in the Netherlands while at Keio Plaza Hotel. Returned to Keio Plaza Hotel, and worked to reform HR in the company. Began working for Mercer Human Resource Consulting (currently Mercer Japan), a company that specializes in organizational & HR consulting in 1995. Became President & Representative Director of the Japan branch in 2000, at 38 years old. Gains a thorough knowledge of consulting that instructs organizations on how to take action, as well as the discovery & training of next-generation leaders. Resigned as President in 2007, and has since worked as President & Representative Director of CAD CENTER, Chairman & Director DIGITALSCAPE (currently IMAGICA DIGITALSCAPE), President & Representative Director of Digital Hollywood, and COO & Representative Director of Culture Convenience Club. Officially began operation for Indigo Blue Co., Ltd., a company based in management consulting & personnel training, in July 2010, in order to teach others the importance of time spent working, and time spent learning. Has served as Chairman & Representative Director of the company since November 2015.
Event ends